Greg Toussieng
December 28, 2022 /PRSearchEngine/ — In an all-new blog series on his official website, longtime CEO and Broker Greg Toussieng will feature REO listings. As part of the series, the experienced Mortgage Loan Originator (MLO) and finance professional will explain the in's and out's of REO listings, including how to secure these properties for your own portfolio!
Greg Toussieng is a RESNET REO Certified finance professional in the mortgage brokerage industry. He currently leads Choice Home Mortgage as CEO and Broker. Over the years, Toussieng has become recognized as an industry leader and an experienced expert when it comes to REO listings. Unfortunately, this avenue of property management is often regarded as an "insider's" corner of the industry. By sharing his expertise with the readers of his blog, Toussieng aspires to make management of these properties much more accessible to everyone.
At Choice Home Mortgage, Greg Toussieng and his team of brokers are proud to say that they maintain Clients For Life. Toussieng believes that clients continue to turn to Choice Home Mortgage for their mortgage and finance needs because the team is committed to transparency. The seasoned Mortgage Broker makes a point to always answer any questions that may arise at any stage of the process. Toussieng intends to extend that invitation of education to anyone interested in learning more about REOs.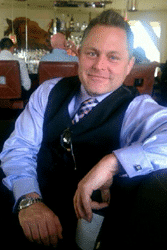 Greg Toussieng is the CEO and Broker of Choice Home Mortgage, a Mortgage Loan Originator (MLO).  Regarded in the industry as an REO Listing Rock Star, Toussieng has a special knowledge set in the specialized area of REO listings.  Throughout his career, the finance expert has maintained numerous executive leadership positions with such companies as Mondo Shrimp and Prosper Capital.