Ryder Cambron
AUG 28, 2023 /PRSearchEngine/ — Self-Care Blogger Ryder Cambron continues sharing positivity and spreading happiness in a blog series focused on encouraging her readers to be the people who proactively make positive impacts on the world. Ryder's current blog series thrives on a  combination of self-reflection and sonder observations of society as a whole.  An emerging medical field professional, the Stay Sonder blogger aspires to utilize her platform to highlight the importance of focusing on mental health.  Always putting her best foot (and mindset!) forward, Cambron also shares positive affirmations and empowering messages with readers of her blog.  
Stay Sonder: more than just a blog, this motivational message is the motto that guides Ryder Cambron, day to day.  To stay sonder is to acknowledge that each and every person leads a life all their own, as complex and multifaceted as your own.  Each individual experiences a life equally as vivid as the next person.  Cambron is dedicated to keeping this quote in mind and committed to spreading the message, everywhere she can.  In her blog series, she shares her own take on self-care, society-care and the many ways we can all choose happiness, universally.  An aspiring medical field professional, Cambron often discusses ties between physical and mental health in her focus on self-care overall.  Strengthened by her commitment to stay sonder and guided by her faith in God, the blogger aspires to make a positive impact on as many people as possible, every single day.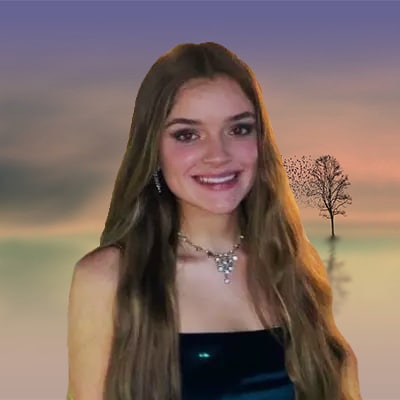 Ryder Cambron is an aspiring medical field professional.  She is currently pursuing a degree in health sciences with a specialized focus on emergency medicine at Baylor University with a projected graduation date of May 2026.  Outside of her academic career and positivity project, Stay Sonder (also known as Choose Happiness), Cambron finds inspiration in music, art, fitness and sports.  She looks forward to sharing more self-care and society-care tips and reflections with readers of her new blog series!