Donte Stewart
CANTON, OH, May 12, 2023 /PRSEARCHENGINE/ Donte Stewart, Founder and President of Arrow Passage Recovery, has been named in a 'Twenty Under 40' list by the Canton Repository. Honoring the accomplishments of the top young professionals in the region, the list features a variety of community leaders, business owners and executives who are making their mark in Canton. Arrow Passage Recovery is eager to extend a congratulations to their devoted President & Founder — as well as the rest of the young professionals mentioned on the 'Twenty Under 40' list!
Every year, Stark County shines the spotlight on young entrepreneurs and leaders in the community with their 'Twenty Under 40' list. Presented by the Canton Regional Chamber of Commerce's ystak! in collaboration with the Canton Repository, the accolade is published each Spring. This year's honorees include Alex Williamson (Assistant Executive Director, Boys & Girls Club of Massillon), Christian Turner (Director of Public Relations & Community Initiatives at Stark County), Mark Trew (Chief Operating Officer at Goodwill Industries of Greater Cleveland and East Central Ohio), Donte Stewart (President of Arrow Passage Recovery), Jeff Shaffer (Toyota Certified Trainer at Williams Toyota Lift), Mike Scarpino (Associate Executive Director at YMCA Central Stark County and many other professionals serving the community positively across real estate, religious and youth development.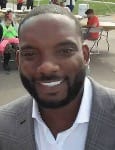 Donte Stewart is honored to be acknowledged for his contributions to the community. More than career accomplishments, Stewart views his success as a testament to his dedication to his community members in need. As Founder and President of the leading rehabilitation center in Ohio, Stewart is a mental health awareness advocate who does more than talk about supporting the community. He puts his thoughts and words into action by developing programs that help people overcome barriers in their lives.