Brian Overton
November 1, 2022 /PRSearchEngine/ — Brian Overton is set to debut a new blog series that will cover all things current in the Marvel Universe. The lifelong Marvel enthusiast will share Marvel news while featuring a fan's perspective in each post. Brian plans to share his thoughts on memorable moments, behind the scenes updates on Marvel movies, commentary on tv series and even take some nostalgic deep-dives into rare vintage comics in his own personal collection! The MU fan also plans to eventually accompany the digital column with a podcast series, independently produced by his in-house recording studio, Green Room Studio.
Fans of the films, television programs and comic book series of the Marvel Universe are some of the luckiest fans out there, because there is always something new to look forward to!  At any given time, there is always a movie on the horizon, either in one of the many worlds of Spider-Man, the Avengers, Guardians of the Galaxy, Deadpool… Oh, how the list goes on and on!!  Brian Overton fully embraces the "multi" in Marvel's multiverse structure.  But as a fan, he knows that it can be tough to keep track of every storyline or to follow each character's story.  Brian explains that this is exactly what has inspired him to launch a blog series: to help other fans keep pace with what's new with Marvel by sharing bite-size blog posts that keep movie-goers and comic collectors informed and entertained — in real time as the latest movies, comics, series and video games are released!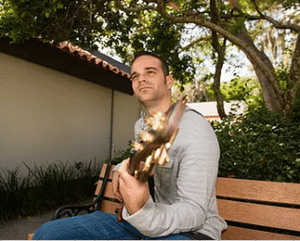 Brian Overton is a Christian Contemporary Musician (CCM); the Lord is his #1 hero. Outside of his work in the church, Brian embraces the Marvel Universe as a source of light-hearted amusement and wholesome life inspiration. The larger-than-life stories of characters like The Incredible Hulk and Thor inspire Brian in his own day-to-day life. The CCM enjoys recording in his in-house recording studio, Green Room Studio and aspires to develop and one day launch a podcast sharing a fan's perspective on how the adventures of fictional superheroes can inspire bravery in real people, every single day.