Valentino DiGiorgio
http://valentinodigiorgio.com/
July 7, 2021 /PRSearchEngine/ —  The results are in! Valentino DiGiorgio and his team are proud to have selected Amruta "Amy" Kunkur as the recipient of his first annual STEAM scholarship.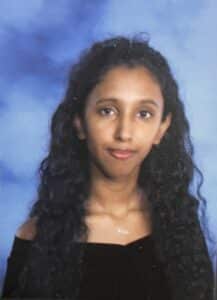 Amruta Kunkur of McKinney, TX is a graduate of Rock Hill High School's Class of 2021.  A student who maintains a personal and professional passion for the STEAM subjects, Amy is pursuing an education and career in the field of psychiatry.  And she is already well on her way!  Currently, Amy is working closely with psychiatrist Dr. John Burruss to conduct an Independent Research Study in Psychiatry.  Together, the pair are developing a formal research presentation regarding finances for mental healthcare services in the state of Texas.  
Amy is passionate about dismantling the stigma surrounding mental health care.  She is also dedicated to pursuing a career that fights back against the underrepresentation of women in the fields of medicine and psychiatry.  Her academic and career goals are to work with children facing post-traumatic stress disorder (PTSD) in third world countries.  Amy hopes to one day work directly with humanitarian organizations like Doctors Without Borders.
The Valentino DiGiorgio Foundation commend Amruta Kunkur's commitment to her studies and her passion for helping others. DiGiorgio and his team look forward to the stellar future ahead for Amy!