Dr. Victor Bruce MD
LV VALLEY, May 4, 2023 /PRSearchEngine/ — Concierge Medical Professional Dr. Victor Bruce MD is thrilled to announce the debut of his concierge medical center's new name: Ayitey Medical Center.  Previously known as AMC, Dr. Bruce has chosen to rename his internal medicine and family medicine practice to honor and symbolize his Ghanaian roots and heritage.  Leaders in providing the LV Valley area with internal medicine care, Ayitey is more than just a DR.'s office:  it's a destination where patients can feel safe, comfortable and completely cared for. 
Dr. Victor Bruce MD explains that he has decided to rename AMC to Ayitey Medical Center as a way to show respect to his Ghanian background. Dr. Bruce MD is a native of Ghana and proudly completed part of his Doctor of Medicine (MD) degree at the University of Ghana Medical Center. In his culture, "Ayitey" is a name denoting a skilled leader who is an excellent organizer or manager. At Ayitey Medical Center, the highly-skilled concierge medical professionals who make up the internal medicine's practice exemplify this name and its meaning. Working directly with patients and each other, Ayitey's team organizes and manages care at the highest level. As he always tells his patients, Dr. Bruce's concierge medical center is more than just an office: it is a place where people can feel safe and receive the best care possible. Ayitey is also Dr. Bruce's chosen name from his late mother, whose own health struggles inspired him to pursue a career in medicine and wellness.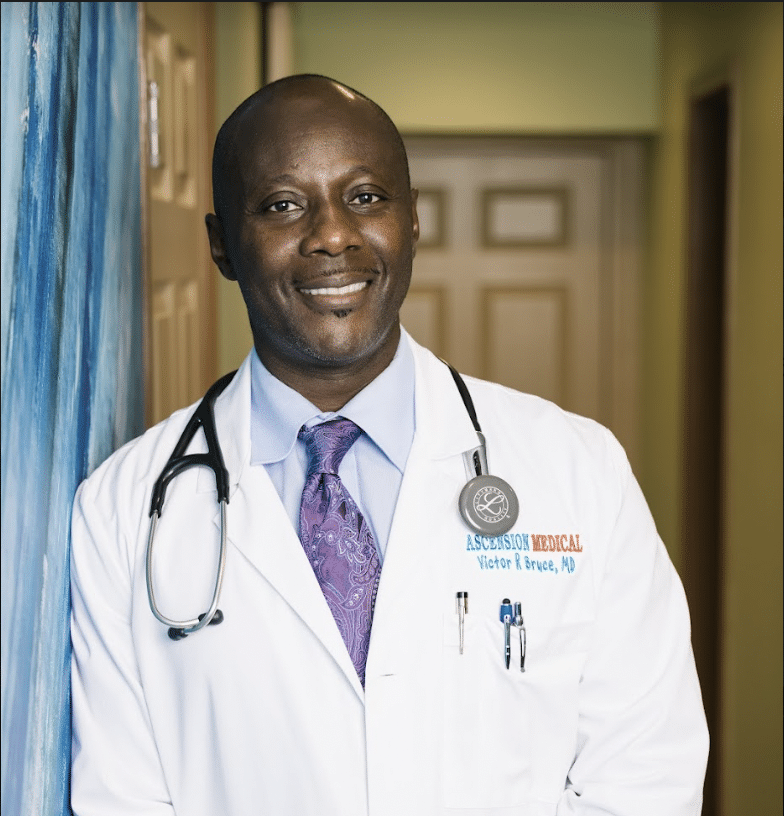 Dr. Victor Bruce MD is a Concierge Medical Professional backed by a 20+ year medical career. Specializing in internal medicine, general pediatrics and family medicine, he provides high quality concierge medical services. Dr. Bruce MD is the founder of Ayitey Medical Center, which he has led from day one. A renowned advocate of preventative care, wellness and enhancement medicine, Bruce MD facilitates the development of various wellness programs at Ayitey, including guided weight loss. He has said many times that the best wealth is health.