Dana J. Wright
December 10, 2021 /PRSearchEngine/ — Digital Marketing Consultant, Dana J. Wright is set to host a Web Design Trends blog series in 2022.  Following along with innovations in the industry, Wright will keep his followers and clients in-the-know on the design hacks that can make your blog or business website stand out — and generate more leads!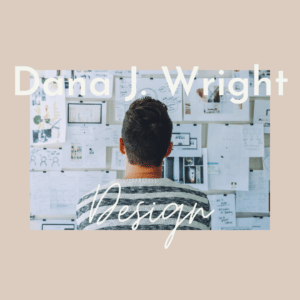 Dana J. Wright's upcoming 2022 blog series will be a blend of web design and digital marketing advice.  Using real-world examples of currently live websites, the Digital Marketing expert will review what works and what doesn't work when it comes to engaging with your intended audience.  In addition to his small case studies and 'hack' highlights, Wright will also respond to reader-submitted questions.  Wright looks forward to reviewing the web design of independent and up-and-coming web designers — just like you!
The 2022 Web Design Trends blog series by Dana J. Wright will be hosted on his official blog on a biweekly to monthly basis in the upcoming year.  Following Wright on social media so you won't miss the first installment of the series.
About Dana J. Wright
Dana J. Wright is a seasoned software engineer, web developer and digital marketing expert.  Blending his experiences together, Wright's areas of expertise flow into a central avenue that appeals to all creators of web-based content.  Over the years, Wright has worked as a one-on-one consultant with independent influencers, entrepreneurs launching startups and executives of established ventures.  In 2022, Dana J. Wright looks forward to offering his expertise to even more content creators by offering his can't-miss tips and tricks completely for free on his official blog.  Stay tuned for more!