Andrew Rooke
April 25, 2023 /PRSearchEngine/ — Andrew Rooke, Business Development Consultant at Green-G Electric Vehicles, is slated to share a new business blog series.  Shining the spotlight on the latest and greatest strategies, the seasoned professional will offer up expert-backed advice.  As he navigates the ever-growing playing field of commercial electric vehicles (EVs), Rooke is eager to share his thoughts on strategy development in this cutting-edge terrain.  In an all-new blog series, the Business Development Consultant will share business news both general and in his specialized industry of EVs.
In a series focused on business news, Andrew Rooke will discuss a wide range of topics.  Rooke looks forward to reflecting on his own experiences as a Business Development Consultant in the commercial side of the electric vehicle (EV) industry.  In today's technologically-driven business environment, strategy development is taking on a new shape.  Fortunate enough to have a front row seat to experience the stage as it sets, Rooke realizes the value in his leadership role in this rising industry.  With that in mind, he looks forward to sharing a glimpse of that reflection with readers of his upcoming blog series.  He will also discuss a variety of current events in the commercial side of EVs and their promotion on a global scale.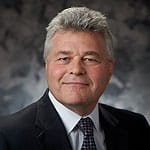 Andrew Rooke is an accomplished strategic leader.  He currently represents Green-G Electric Vehicles as a Business Development Consultant.  Outside of his professional pursuits, Rooke is passionate about health & wellness.  An avid cyclist, he trains year-round for the Tour de France and Santa Cruz Annual Triathlon competitions.  He considers fitness and his commitment to keeping in shape to be an integral part of who he is, as a person and as a professional.